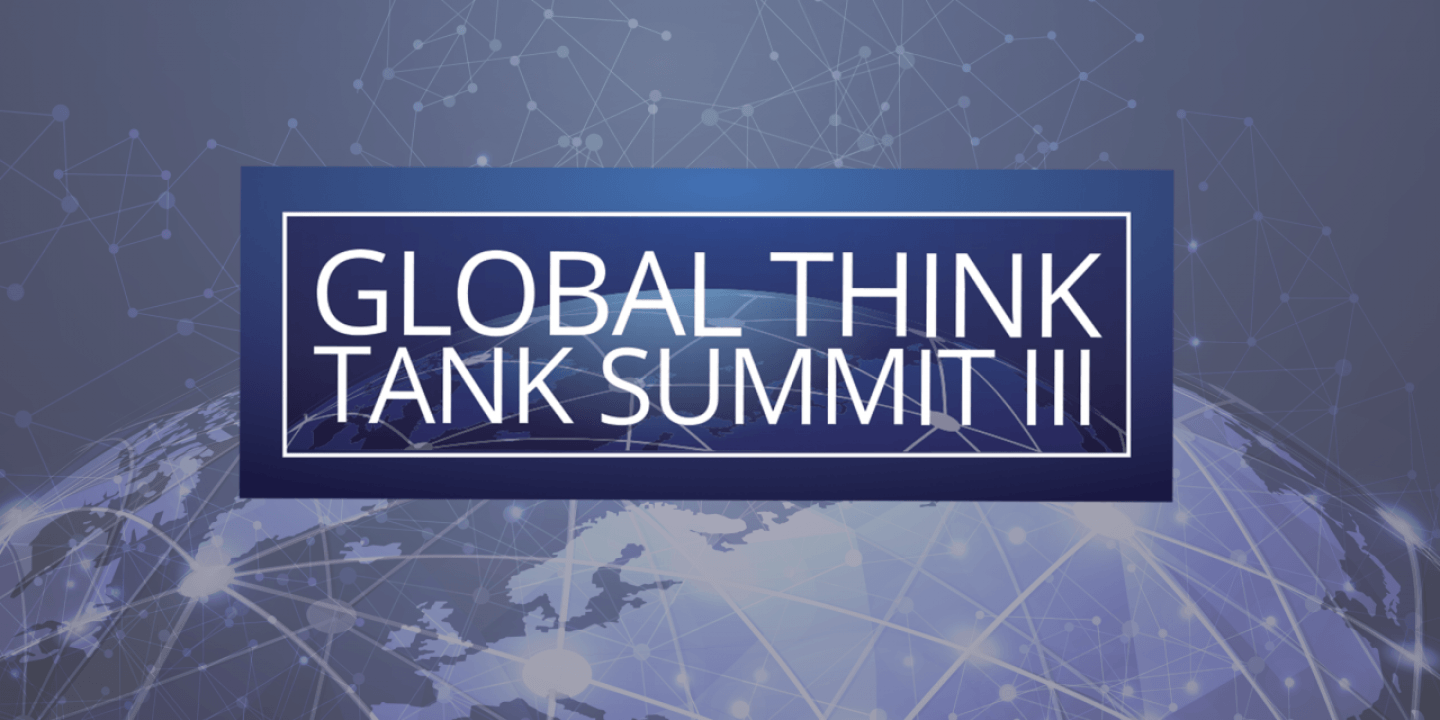 ---
Participation in this event is by invitation only
---
---
PARTICIPATION IN THE SUMMIT IS BY INVITATION ONLY
---
The theme of the Global Summit is Responding to Globalization and Its Discontents: The Role of Think Tanks. Populism, nationalism, nativism and protectionism are rising around the world and challenging conventional wisdom and the existing political, economic and social order. Understanding these undercurrents and their implications are critical to shaping future policies and avoiding problematic consequences. Think tanks have a key role to play in these turbulent times by shaping a constructive response to the economic and political fallout currently challenging the postwar economic and security architecture. The surprising success of Donald Trump in the Republican primaries and the Leave Campaign require that we collectively generate new thinking on how to make international organizations more effective and efficient, better address income stagnation and growing inequity, and develop a response to the security challenges that flow from a period marked by protracted conflicts, sustained instability and growing disorder in world politics.
As such, the Summit will explore not only the ways in which think tanks are currently making a difference and are finding solutions to contemporary policy challenges, but how they can become increasingly relevant in these tumultuous times. To that end, in addition to these pressing contemporary policy challenges, the 2016 Global Summit will also focus on sharing the best practices for raising funds, recruiting key staff, harnessing new and innovative technologies, and responding to increased public scrutiny and discontent.
The Summit will feature keynote speakers and panels of thought leaders who will present a range of strategies and best practices for transforming public policy and institutions in a period of disruptive politics and increased social and economic turbulence. There will also be a series of breakout groups that will explore these issues in greater detail, attempting to draw some meaningful conclusions for future policy work. 
---
This Summit is being hosted and organized by the Think Tanks and Civil Societies Program (TTCSP) at the Lauder Institute of the University of Pennsylvania and the Centre for International Governance Innovation (CIGI).
TTCSP examines the evolving role and character of public policy research organizations. Over the last 26 years, the TTCSP has developed and led a series of global initiatives that have helped bridge the gap between knowledge and policy in critical policy areas. Often referred to as the "think tanks' think tank", TTCSP produces the annual Global Go To Think Tank Index that ranks the world's leading think tanks in a variety of categories.
CIGI is an independent, non-partisan think tank focused on international governance. Led by experienced practitioners and distinguished academics, CIGI supports research focused on the global economy, global security and politics, and international law. CIGI's interdisciplinary work includes collaboration with policy, business and academic communities around the world. CIGI believes that better international governance can improve the lives of people everywhere, by increasing prosperity, ensuring global sustainability, addressing inequality and safeguarding human rights, and promoting a more secure world.
---
Accommodation:
The
Hotel Omni Mont-Royal
is located at 1050 Sherbrooke Street West, Montreal, Quebec, Canada, H3A 2R6. 
Flights: 
Montreal Pierre Elliott Trudeau International Airport (YUL) is located on Boulevard de la Cote-Vertu, Montreal approximately 30 minutes' drive from downtown. http://www.admtl.com/en 
Weather: 
The average maximum temperature in September is 21°C / 69°F; the minimum is 10°C / 50°F. In October the average maximum temperature is 13°C / 55°F; the minimum is 4°C / 39°F.
Time zone: 
Montr
e
al is currently on Eastern Daylight Savings Time (UTC-04:00).
Languages: 
Montr
e
al is one of the most bilingual cities within Canada with 56% of the population able to speak both English and French.
Passport Requirements: 
A valid passport is required for travel in and out of Canada for residents of all countries, including the United States if travelling by air. Residents of some countries may also require a visa; you can check to see if you need a visa to enter Canada at: http://www.cic.gc.ca/english/visit/visas.asp.
As of June 1, 2009, US citizens travelling to Canada from the United States must have a passport, passport card, or WHTI-compliant document in order to return home, whether by air, land or sea.
Electronic Travel Authorization (eTA): 
Visa-exempt foreign nationals who fly to or transit through Canada are expected to have an Electronic Travel Authorization (

eTA

). 

Exceptions 

include U.S. citizens and travellers with a valid Canadian visa.

 The cost is $7 CAD; application details and further information can be found online at: http://www.cic.gc.ca/english/visit/eta.asp.