The Centre for International Governance Innovation, together with the Balsillie School for International Affairs (BSIA), are hosting a presentation by the Independent Evaluation Office of the International Monetary Fund of their report on the "IMF Response to the Financial and Economic Crisis: An IEO Assessment."
CIGI Global Economy Program Director Domenico Lombardi and BSIA Director John Ravenhill are hosting this event. Rubén Lamdany, Deputy Director of the IMF's Independent Evaluation Office, will be the presenter. CIGI experts Thomas Bernes and James Boughton will serve as discussants.
Event Speakers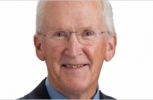 James M. Boughton is a CIGI senior fellow. He is a former historian of the International Monetary Fund (IMF), a role he held from 1992 to 2012. From 2001 to 2010, he also served as assistant director in the Strategy, Policy, and Review Department at the IMF. At CIGI, James's research focuses on the evolution of Canada's role in international governance since the 1940s and the potential for further evolution in the near future.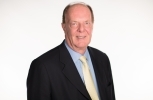 Thomas A. Bernes is a CIGI Distinguished Fellow. After a distinguished career in the Canadian public service and at leading international economic institutions, Tom was CIGI's executive director from 2009 to 2012. He has held high-level positions at the International Monetary Fund, the World Bank and the Government of Canada. He became a distinguished fellow in 2012.