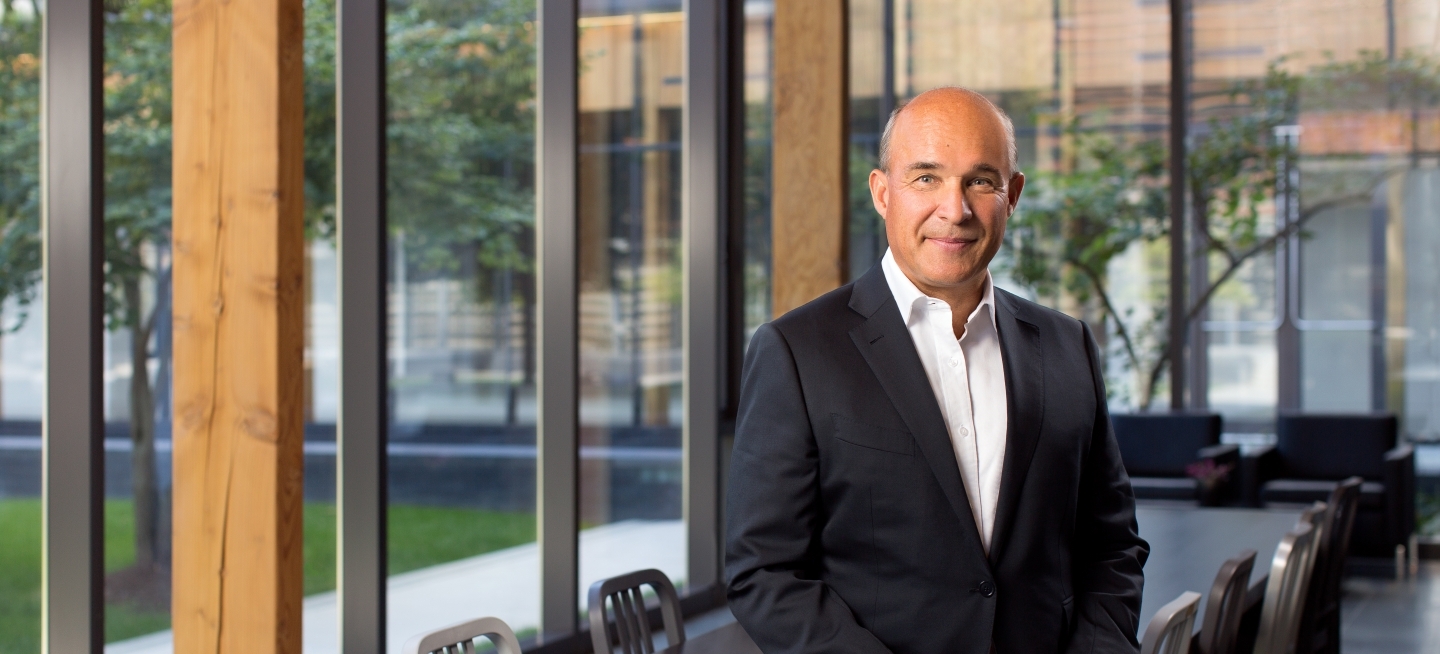 With the rise of the "intangibles economy," including artificial intelligence and the growing importance of data, how do we measure the digital economy? Jim Balsillie, CIGI founder and chair, delivers a keynote speech at this year's International Monetary Fund (IMF) Statistical Forum on November 20, 2018, at 12:00 p.m. followed by a one-on-one discussion with IMF Managing Director Christine Lagarde.
The IMF Statistical Forum aims to facilitate global dialogue on cutting-edge issues in macroeconomic and financial statistics. This year's theme of "Measuring Economic Welfare in the Digital Age: What and How?" will examine the socio-economic implications of digitalization for welfare and what should be done to capture it in statistics.
Join CIGI for a live webcast on November 20, 2018, at 12:00 p.m. as CIGI Founder and Chair Jim Balsillie delivers his keynote speech "Measuring Intangible Assets (IP & Data) for the Knowledge-based and Data-driven Economy" followed by a Q&A at 12:45 p.m. with IMF Managing Director Christine Lagarde.
Watch live at www.facebook.com/cigionline.
Event Speakers
In addition to his commitment to CIGI, Jim Balsillie is also the founder of the Balsillie School of International Affairs, the Centre for Digital Rights, Arctic Research Foundation and co-founder of the Council of Canadian Innovators.