This T20 conference will focus on the G20 development agenda and the role of MDBS. This will include discussion of the G20's infrastructure agenda as well as green financing with a focus on policy recommendations from leading experts in these fields.
CIGI's Domenico Lombardi and Olaf Weber will participate at this event.
Event Speakers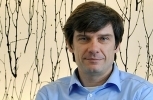 Olaf Weber is a CIGI senior fellow. His research with CIGI focuses on sustainability and the banking sector. He is currently an associate professor and program director of the master's program in Sustainability Management as well as a professor in the School of Environment, Enterprise and Development at the University of Waterloo. Since 2010, Olaf has held the Export Development Canada Chair in Environmental Finance.