CIGI will co-sponsor this event with Brookings, with Tom Bernes and Barry Carin acting as panelists throughout the one-day event. The focus will be on China's G20 presidency and the topics they hope to tackle through the Think20 (T20) ahead of the summit.
The conference will cover four topics:
(i) reinvigorating growth strategies;
(ii) policy coordination and spillovers;
(iii) investing in sustainable infrastructure; and
(iv) the G20 and the implementation of the 2030 agenda on sustainable development. These are all central issues of global concern and that will figure prominently in the G20 this year.
Partners: Shanghai Institutes for International Studies (SIIS), the Institute of World Economics and Politics (IWEP) of the Chinese Academy of Social Sciences (CASS), the Chongyang Institute for Financial Studies at Renmin University of China (RDYC), Deutsches Institut fur Entwicklungspolitik (DIE) in Germany, and the Lowy Institute.
Participants: Domenico Lombardi, Thomas Bernes, Barry Carin
Attending: Susan Schadler, Jim Haley, Kevin Carmichael, Miranda Xafa, Alisha Clancy, Samantha St. Amand
Event Speakers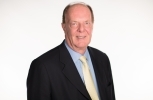 Thomas A. Bernes is a CIGI Distinguished Fellow. After a distinguished career in the Canadian public service and at leading international economic institutions, Tom was CIGI's executive director from 2009 to 2012. He has held high-level positions at the International Monetary Fund, the World Bank and the Government of Canada. He became a distinguished fellow in 2012.