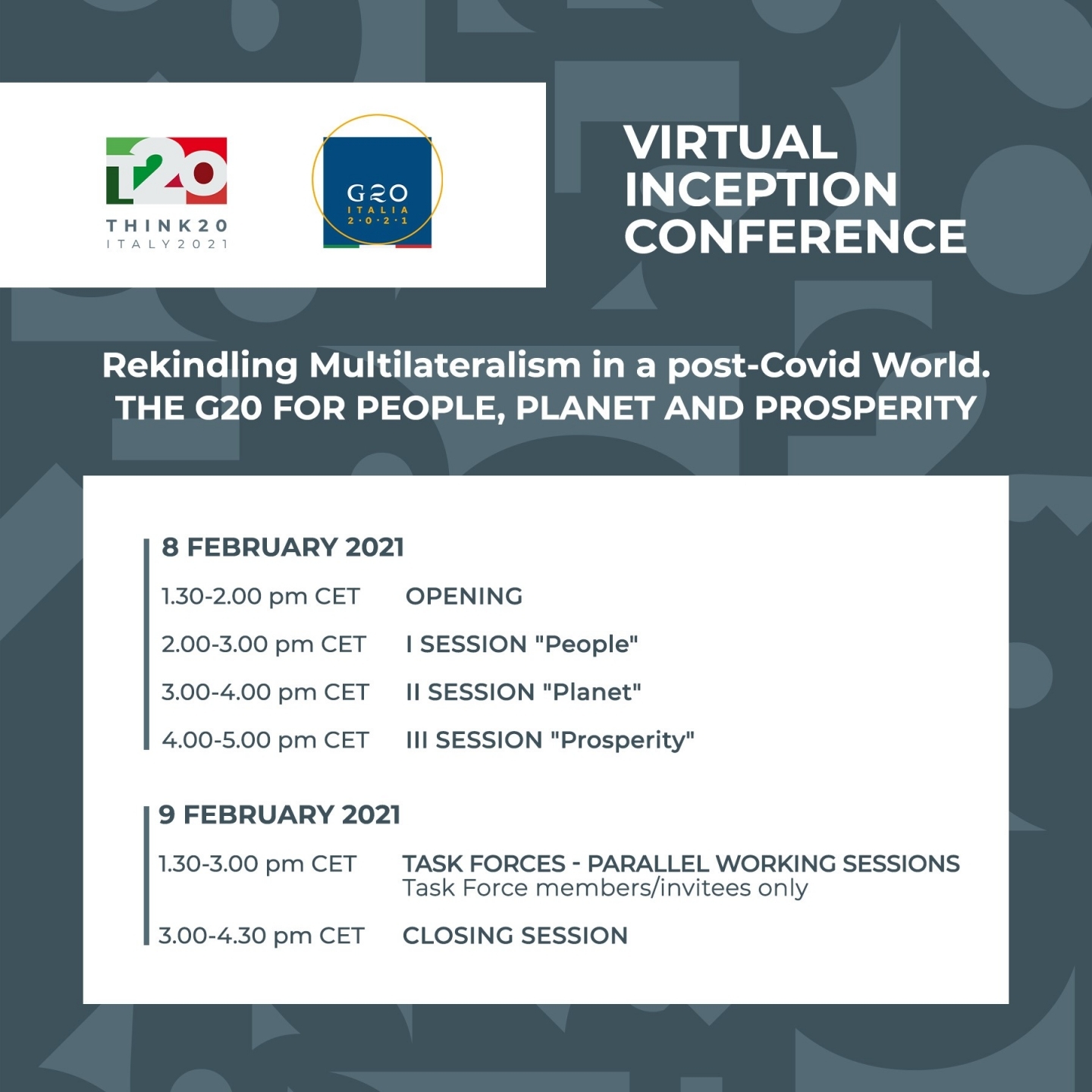 Times for this event are listed in CET (Central European Time, UTC+1). 
As part of Italy's 2021 presidency of the Group of Twenty, the Italy Think20 (T20) Secretariat is hosting a two-day virtual inception conference. The theme is "Rekindling Multilateralism in a Post-COVID World."
According to the T20 Italy 2021 website: "High level personalities and top experts have already confirmed their participation, including: Paolo Gentiloni – European Commissioner for Economy; Alicia Bárcena – Executive Secretary CEPAL; Jeffrey Sachs – Director of the Center for Sustainable Development at Columbia University; Emma Bonino – former European Commissioner and former Italian Minister of Foreign Affairs; Tetsushi Sonobe – Dean of the Asian Development Bank Institute; Virginia Gamba – Special Representative of the UN Secretary General for Children and Armed Conflict." 
CIGI's Rohinton Medhora will co-chair the session on "Multilateralism and Governance" and Robert Fay will co-chair the session on "Digital Transformation."
Event Speakers
Rohinton P. Medhora is president of the Centre for International Governance Innovation.
Robert (Bob) Fay is the managing director of digital economy at CIGI. The research under his direction assesses and provides policy recommendations for the complex global governance issues arising from digital technologies.