---
Participation in this event is by invitation only
---
The Think 20 (T20) is a global network of think-tanks dedicated to solving some of the world's most pressing policy issues. This year's T20 Task Force on "The Digital Economy" will prepare a series of the recommendations to be delivered to the G20 Sherpas in March in preparation for the next G20 Summit being hosted by Germany. This forum provides for the opportunity to influence the decisions of the G20 Leaders at their summit in Hamburg July 7th and 8th, 2017. 
Co-chairing this Task Force will be Fen Osler Hampson, the Director of CIGI's Global Security and Politics program, along with a number of leading experts in the areas of digital inclusion, emerging technologies, internet governance, and human rights. Leading discussions within the task force will also be Director of the International Law Research Program, Oonagh Fitzgerald. 
Event Speakers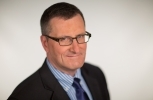 Fen Hampson is a distinguished fellow and director of the Global Security & Politics program, overseeing the research direction of the program and related activities. Previously, he served as director of the Norman Paterson School of International Affairs and will continue to serve as chancellor's professor at Carleton University. He is the recipient of various awards and honours and is a frequent contributor to the national and international media.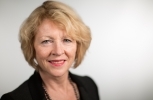 As director of CIGI's International Law Research Program, Oonagh Fitzgerald established and oversees CIGI's international law research agenda, which includes policy-relevant research on issues of international economic law, environmental law, intellectual property law and innovation, and Indigenous law.