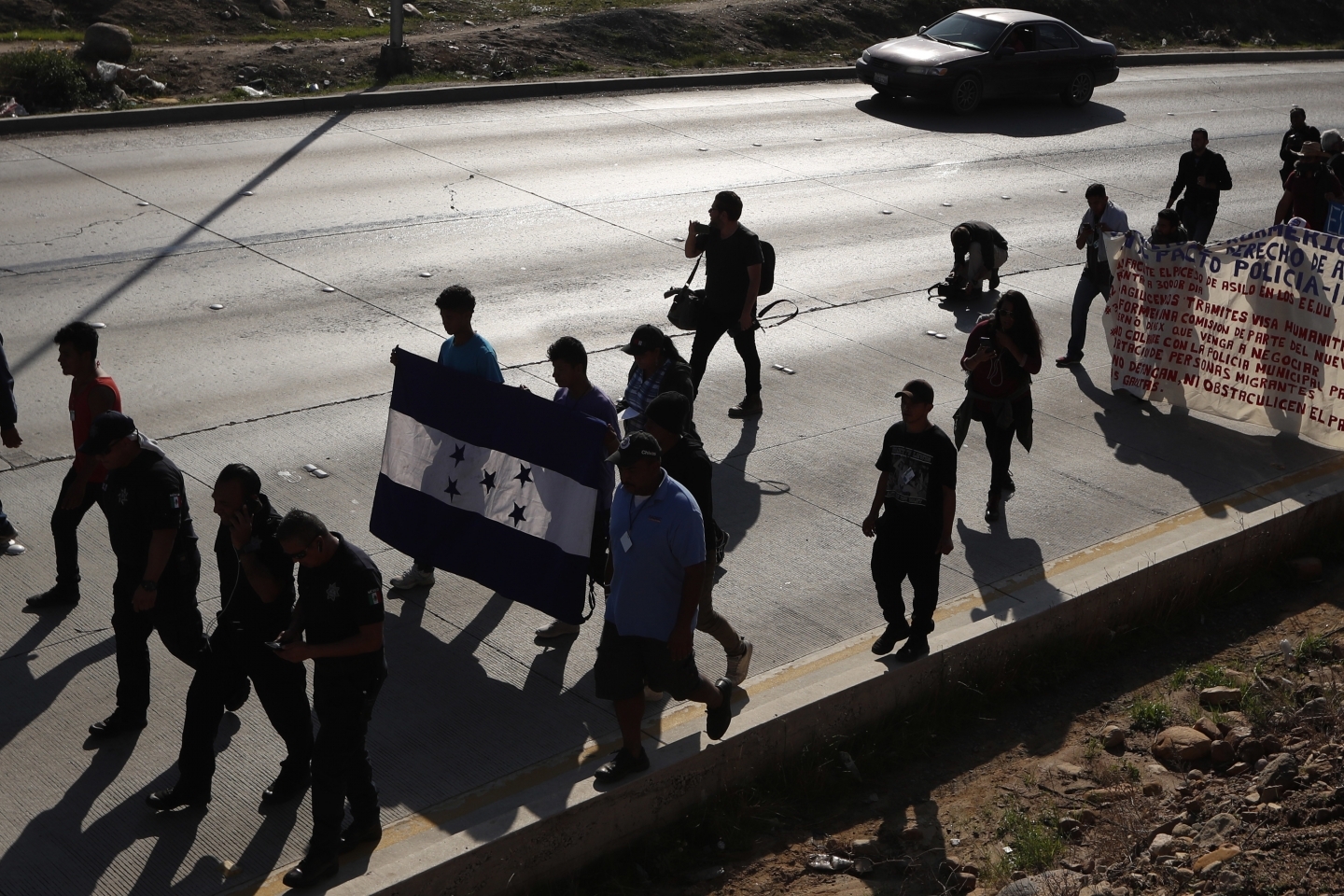 In 2018, nearly 70 million people were forcibly displaced from their homes. To deal with multiple complex migration crises, states are increasingly turning to emerging technologies to "manage" migration. Its use is widespread; technology is contributing to predictions around population movement in the Mediterranean, decision making in Canada's immigration systems and refugee retinal scanning in Jordan.
These implementations come with the promise of increased fairness and efficiency. However, technology is not neutral. It impacts people differently and exposes existing power relations in society.  These considerations are particularly important when thinking about the impact of technology on the often discretionary and opaque policies and decisions that occur at and around borders. The growing use of artificial intelligence (AI), big data and machine learning in migration is also a new way for states to create different hierarchies of rights between citizens and non-citizens, to exercise control over migrant populations, and to renege on their responsibilities to uphold human rights by over-relying on the private sector without appropriate oversight.
Experimenting with new technologies in immigration systems has a serious impact on human lives — can it be done responsibly?
Big Data: Predicting Refugee Movements
With large numbers of people on the move, predicting population movements and creating appropriate and quick humanitarian responses is paramount. A variety of initiatives increasingly rely on the collection of big data, or extremely large data sets that can be analyzed to reveal associations and patterns in human behaviour. For example, the UN Refugee Agency is experimenting with using weather data to predict where people may move, and the International Organization for Migration has developed the Displacement Tracking Matrix to track and monitor populations on the move to better predict the needs of displaced people. Information that may be collected to populate these data sets can include analyses of social media activity, geotagging and mobile phone call records. Big data is also used to try to predict successful outcomes for resettled refugees based on community links in various geographic locations.
Of course, when predicting the movement of diverse populations, context matters and data is not apolitical. In a divisive political landscape, migration data has been misinterpreted and misrepresented for political ends, in order to affect the distribution of aid dollars and resources. Data can also be used to stoke fear and xenophobia, as seen in the characterization of the group of migrants attempting to claim asylum at the United States-Mexico border (sometimes referred to as the migrant caravan). Societal fear is then used as justification for increasingly hardline responses that contravene international law and profound concerns around basic civil liberties and human rights.
Decision Making: Emerging Uses of AI in Immigration
States that receive large numbers of immigrants are also experimenting with the use of automated decision making in a variety of applications. A September 2018 report (co-written by this article's author) titled Bots at the Gate: A Human Rights Analysis of Automated Decision-Making in Canada's Immigration and Refugee System explored the impacts of automated decision making in Canada from a human rights perspective. The report considers the use of AI in replacing or augmenting administrative immigration decision making and how the process might create a laboratory for high-risk experiments within an already highly discretionary and opaque system. In the United States, these experiments are already in full force. For example, in the wake of the Trump administration's executive orders cracking down on migration, the Immigration and Customs Enforcement agency used an algorithm at the United States-Mexico border to justify detention of migrants in every single case. Technology can be used to support and justify hardline policies and assist state policies that profoundly infringe on people's rights. Under-resourced communities — such as non-citizens — often have less access to robust human rights protections and fewer resources with which to defend those rights.