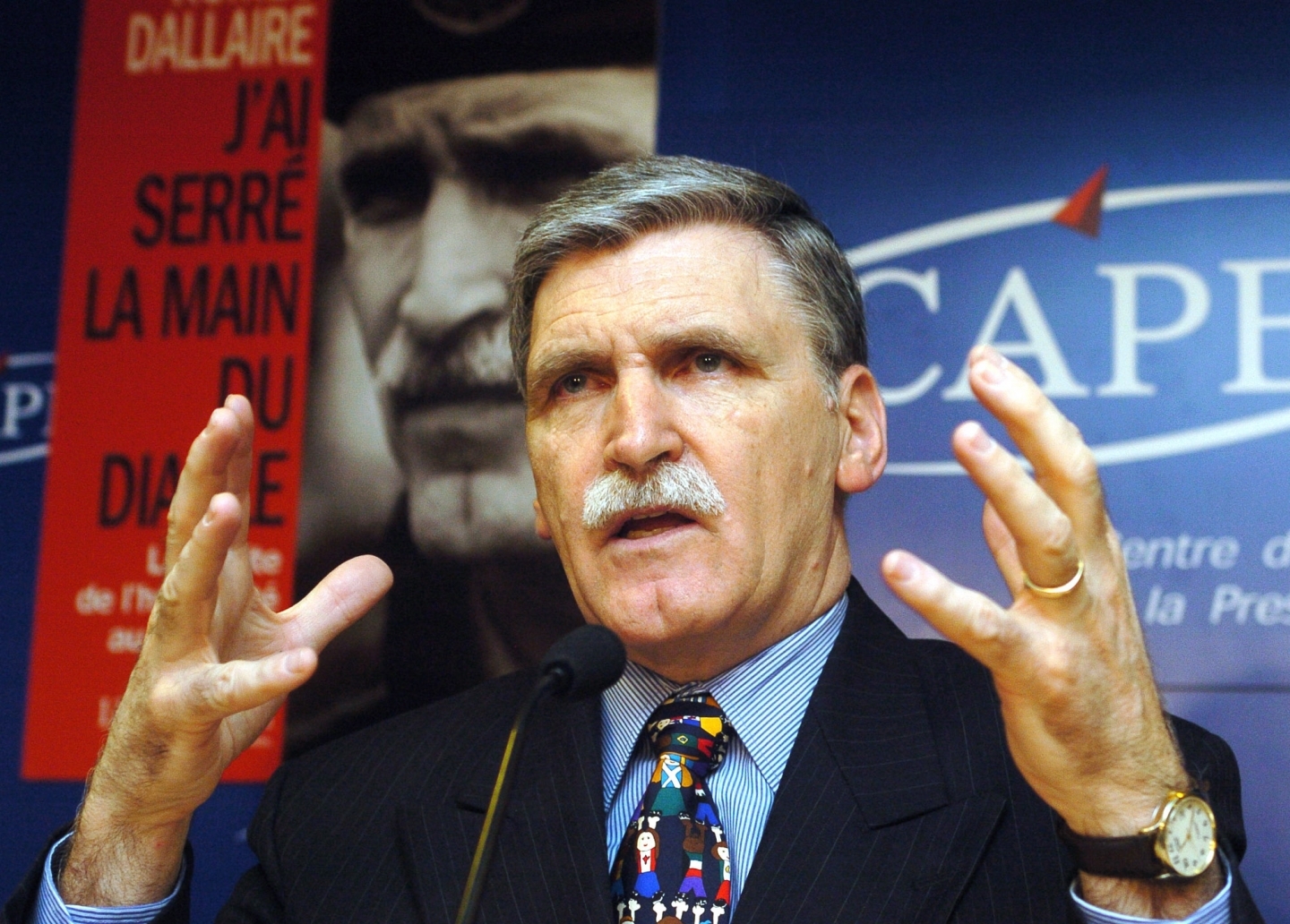 More than 60 speakers from all corners of the globe took part in 6 Degrees, a three-day forum on inclusion run by the Institute for Canadian Citizenship, including Canadian writer Cory Doctorow, French YouTuber Aude Favre, Anishinaabe comedian Ryan McMahon, Pussy Riot co-founder Nadya Tolokonnikova, The New Yorker's Adam Gopnik, and many more.
OpenCanada is a digital media partner of 6 Degrees, as it has been the last few years. As a result, in 2018, a number of speakers discussed the changing concept of citizenship on our site and OpenCanada led an online discussion between 6 Degrees guests Margaret Atwood and Sue Gardner. In 2017, others put forward examples of barriers that are in need of breaking down and in 2016, we named initiatives that advance pluralism and should be embraced more broadly.
In advance of this year's forum, which ran from September 23 to 25 in Toronto, OpenCanada spoke with retired Lieutenant-General Roméo Dallaire, who close the week's events when he received the 2019 Adrienne Clarkson Prize for Global Citizenship Wednesday evening at Koerner Hall.
"The life and career of... Dallaire is an urgently needed reminder of the very real consequences of inaction in the face of growing divisions in Canada and around the world," the 6 Degrees announcement said.
Dallaire, who was in charge of the UN peacekeeping mission in Rwanda in 1994 during the genocide against the Tutsi, has spoken out in the 25 years since the mission, most prominently on the perils of global inaction and against the use of child soldiers. In 2005, he was appointed to the Senate of Canada and served as Senator until 2014. In 2007, he founded the Romeo Dallaire Child Soldiers Initiative.
1. Considering the prize you'll receive next week, what does global citizenship mean to you and has your understanding of it changed over time?
Until I went to Africa, essentially I was a Eurocentric person. My mission, my training, all my commitment with the Canadian Forces was to either serve or to fight [there] — in Norway or in Central Germany and Central Europe. I was deployed there. With Africa and the Rwandan experience, two things changed. One, [I had] the realization that Africa is a place where extraordinary people live with a magnificent internal culture that we can't even approach because we're so materialistic here. Two, [I understood] the vulnerability of humanity and of human rights and the overriding concern that people have with self interest, versus a higher plane.
But the real essence of my learning over the years has been one where I've come to realize that the generation under 25 is a whole different animal. Because they all have a communications revolution in their hand, they Skype anybody in the world, they grasp global matters, they grasp humanity in its totality, they can handle an environment at that grander scale much better than what we've been able to do because they are already global with those communications. I see an extraordinary, new generation that is probably going to push us aside if they want to build a global environment, a global sense of humanity, [rather] than the local, national perspectives that we work on.
2. In your journey to promote understanding on a number of different issues, what lessons have you learned about how we speak to those with opposing views?
The older the people are, the more entrenched they are in what they are comfortable with, within their own national boundaries and their own families and their own cultures and their own traditions. When these things clash with international standards — like nobody under the age of 18 should go to war, girls under 18 are not women they are still girls and they should not be married off, and these kinds of things — we've got to put a long-term hat on and we've got to conduct an attrition of those who are holding positions that are not conducive to preventing conflict and advancing the state of humanity.