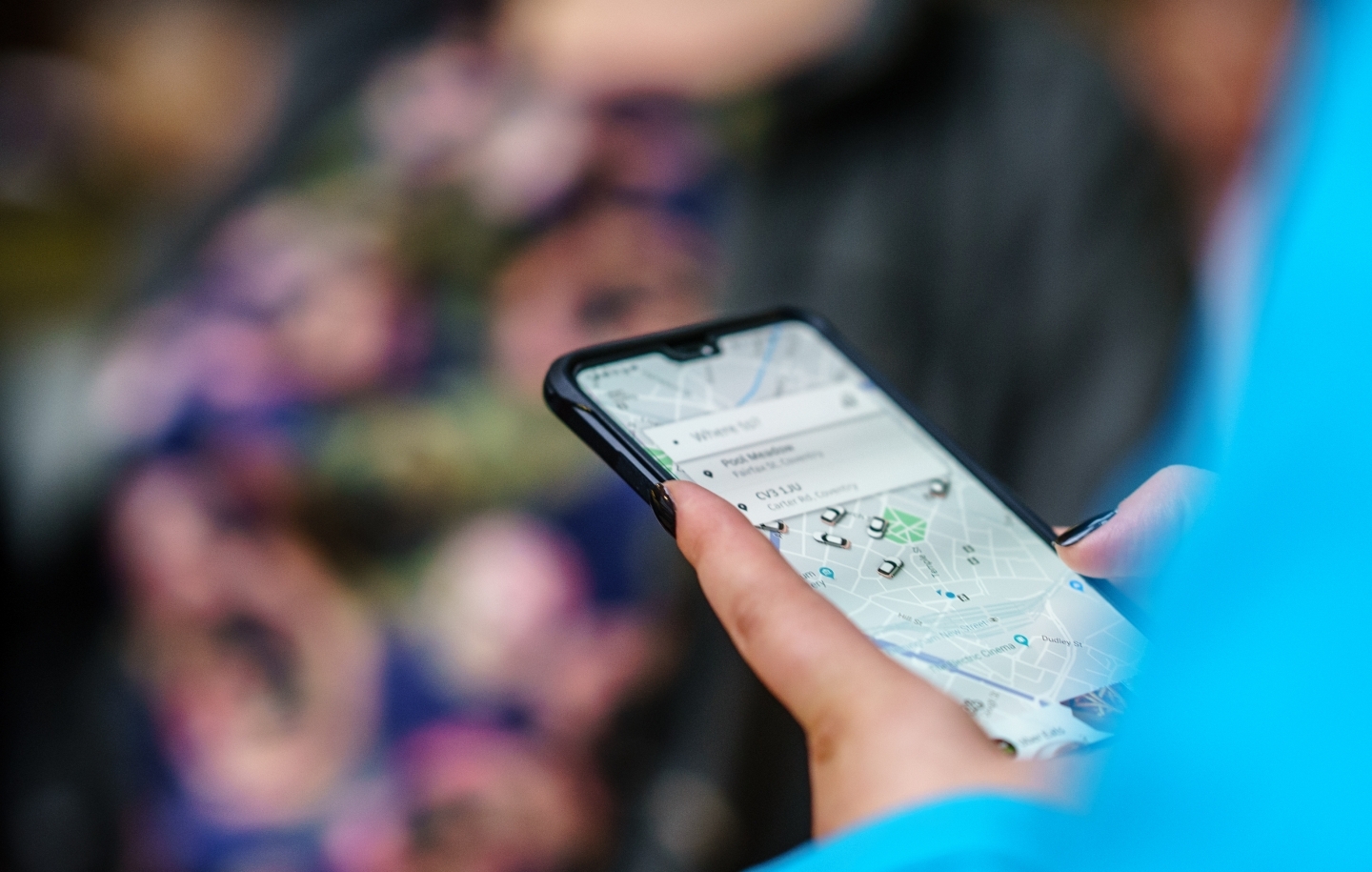 Earlier this year, the Bank of Canada's Canadian Economic Analysis Department released the results of a recent survey of households on the size and characteristics of informal work — also known as "gig" work — in Canada. About 30 percent of respondents said that they currently participate in some kind of informal work. Of those respondents, some engaged in informal work for a few hours a week, while others considered it their primary occupation. The study showed that the highest rate of participation in informal work was among youth (58 percent).
Some informal jobs cited in the study included driving for a ride-sharing service, such as Uber or Lyft; selling goods on eBay; freelance computer programming, graphic design or web design; and being paid for creating and posting videos, blogs or other online content (this category includes so-called social media influencers, some of whom have millions of YouTube and Instagram followers).
Despite the study and others like it, experts contend that policy makers lack critical data about the gig economy. More information is needed to track how many people have informal jobs, what those jobs are, where gig-type employers are located, globally, and whether gig workers would prefer traditional employment, complete with benefits.
The behaviour of younger workers anticipates what the future of work might look like. As these workers come into the labour force, we need to understand whether they are engaging in these types of work, or more traditional types of work, or both.
Danielle Goldfarb
Knowing just how many workers participate in the gig economy in Canada, the United States and around the world is vital. Policy makers need accurate data to help them develop tax policies, career advice strategies, interest-rate decisions and even unban development schemes. 
One research firm, Toronto-based RIWI Corp., seeks to obtain its own data about the degree to which internet users around the world participate in online-based informal work rather than hold traditional jobs. RIWI uses technology to gather predictive sentiment and behaviour on sensitive subjects, such as human rights, in Canada and elsewhere, including in partnership with the World Bank and United Nations agencies.  
Goldfarb notes RIWI uses anonymous surveys and doesn't collect personally identifiable data. The approach may be more successful when it comes to obtaining data about informal workers who may not want to answer other kinds of surveys.
"Our technology draws randomly from the entire online population so we engage people who wouldn't normally answer [government] surveys," said Danielle Goldfarb, head of global research at RIWI. "We're maximizing the chance of people responding truthfully and minimizing the chance that they won't want to respond."
Between November 2018 and February 2019, RIWI collected observations from more than 32,000 people globally, including about 12,000 people aged 18–24, and another 12,000 aged 25–34. The study found that between 59 percent and 61 percent of people participating in the gig economy, in three different age categories, turned to it because of opportunity, not necessity. And 19 percent of respondents in the 18–34 age category said that more than half their income was obtained through online-facilitated gig work.
Policy makers need to track these developments over time to truly understand the phenomenon — and where it is headed from here. In Canada and elsewhere, a significant percentage of gig workers, in particular those engaged in online-based jobs, are younger.
"The behaviour of younger workers anticipates what the future of work might look like," Goldfarb said. "As these workers come into the labour force, we need to understand whether they are engaging in these types of work, or more traditional types of work, or both."
Even so, collecting data about young workers in the informal economy is difficult.
"In typical jobs data, we ask people, 'Are you working? Full-time? How many hours are you working?'" she said. "But we're not [as countries] regularly asking people about how they earn money or whether they sell their coding services via an online platform or drive for Uber."
There are a wide variety of implications. Obtaining more data about informal workers of all ages, who often earn less than individuals with traditional employment contracts, could help regulators get a better handle on why wages growth is often lacklustre, even when the unemployment rate is low.
The question of wage growth and employment, of course, is an international issue. Organisation for Economic Co-operation and Development (OECD) member countries need to do much more to collect the data as well. "If wages are not growing in OECD countries, that could be partly due to the fact that we're not capturing enough data about informal work," Goldfarb said.
More information is also needed about the nature of the informal work people are undertaking. One gig worker may have a part-time job as an Uber driver, while another might have a full-time, home-based, informal job as a coder or designer of corporate websites for companies located abroad. Part-time jobs and freelance work can also become attractive options for senior citizens who have reached their retirement age and still want to teach online courses or participate in the gig economy in another way to make money or keep their professional skills honed.
"A lot of the tools and techniques we use to help train people are based largely on getting them a traditional office job," Goldfarb said. "If we find that many people are employed in a particular kind of informal work and that they are happy doing it for a variety of reasons, then we might have to start rethinking the kinds of career services we give people to help them find jobs."
Additionally, policy makers need to gather more data on whether people are participating in the gig economy voluntarily, because it suits their lifestyles, or if they do it because they have no other employment alternative.
"Some do it because they like the flexibility or some other aspect of it, while others are in a precarious situation without other options," she said. "We need to understand why people are doing this type of work. Perhaps they are doing it because they are a caregiver or trying to earn some extra money while a big project they are working on takes off."
We don't know the full extent of the implications because we don't know how significant the issue is — and how quickly it is or isn't changing.
Danielle Goldfarb
Other important factors, such as tax policy, trade rules and social safety networks, must be reconsidered if the gig economy turns out to be a material sector of the economy. "There are no benefits associated with these kinds of jobs, so maybe we have to think about that," Goldfarb said.
Many gig workers can work from home, which has implications for city transportation policies and urban development for housing and corporations. "If more people work from home, urban planners may want to think about the way they organize developments," she said.
One of the reasons the gig economy is a global phenomenon is because it allows people in poor countries who are now online to earn money by accessing global labour markets. In addition, many Canadians may be working informally for US companies, or Americans for Canadian companies, which impacts trade policy. "Opportunities are global, but so is the competition. If these kinds of activities become mainstream, we need to consider the implications and how to better prepare Canadians," Goldfarb said.
The US Bureau of Labor Statistics and Statistics Canada are trying to capture these new digital economy workers through new survey questions and other methods, but critics contend that better questions, more frequent surveys, and a wider range of survey respondents globally are necessary to really capture the size of the gig economy.
Overall, regulators globally are struggling to measure the digital economy— the ever-growing amount spent in e-commerce and other online markets — which goes far beyond efforts to identify how many people have informal, gig-related jobs. Many other online economic activities are now a part of our daily lives.
"In Canada, our retail sales data doesn't include online purchases by Canadian from US online retailers," Goldfarb said. "That's one of the many gaps we haven't been able to fill yet."
In addition, there is a possibility the gig economy goes mainstream in the coming years, a possibility that could emerge if a significantly larger component of income is obtained through informal work. If it does, regulators will have to do a much deeper dive into the issue and figure out the policy implications for the shift. Goldfarb argues that traditional approaches to collecting employment data shouldn't be discarded.
However, they need to be combined with better gig economy data, which means more frequent surveys and asking a broader range of individuals specifically about their informal work arrangements.
"You need to put those two approaches together to get an accurate picture of what is happening in the broader economy," she said. "We don't know the full extent of the implications because we don't know how significant the issue is — and how quickly it is or isn't changing."