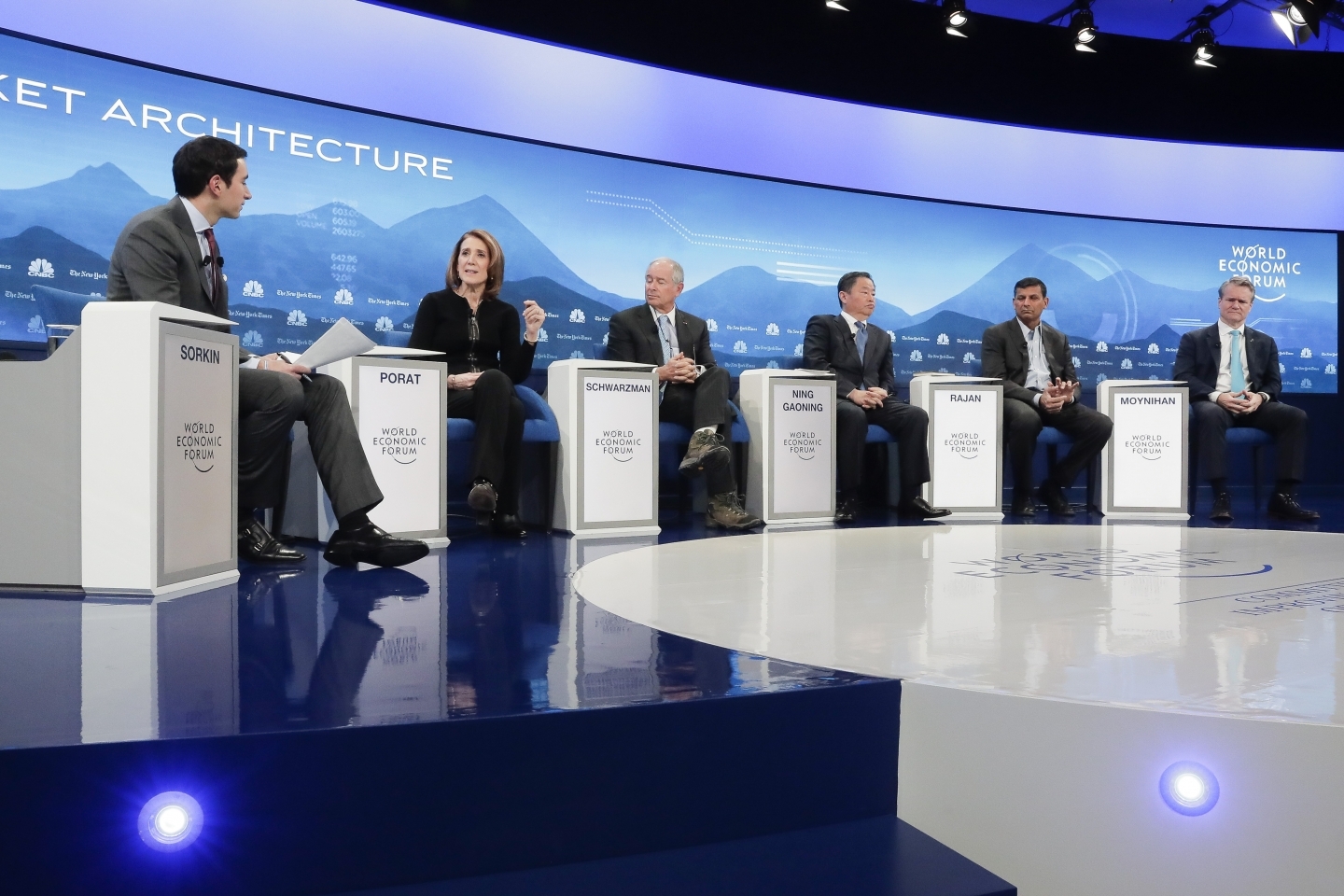 Many of the dispatches from this year's World Economic Forum (WEF) read like ghost stories; the panel discussions, parties and private chats were haunted by the spirits of the absent.
Tim Cook, the chief executive of Apple Inc., attended the annual gathering of the global elite in Davos, Switzerland, for the first time. But if he was planning facetime with the presidents and prime ministers of his company's most important markets, he picked the wrong moment to make his debut: the leaders of the United States, China, France, the United Kingdom, India and Canada all stayed away.
In a newsletter, The Wall Street Journal's Greg Ip wrote that even though Federal Reserve Chairman Jerome Powell was in Washington preparing for the US central bank's next policy meeting, "his presence was everywhere." Alexandria Ocasio-Cortez, the Democratic congresswoman and social-media sensation who wants to raise income tax rates to 70 percent for the richest Americans, wasn't in the Swiss Alps either, but "it felt like she was," Andrew Ross Sorkin, a columnist for The New York Times, told the readers of his DealBook tip sheet.  
"Davos Man," it seems, has been reduced to a shell of his former self; the modern era of globalization is in crisis, and the global super elite have nothing new to offer. Sorkin, known for his access to Wall Street's power brokers, reported that the Davos attendees were passing around a letter that billionaire investor Seth Klarman had written to his clients, in which Klarman despairs that "it can't be business as usual amid constant protests, riots, shutdowns and escalating social tensions."
No doubt connections were made that will lead to an investment here, a charitable initiative there, and maybe even a policy tweak at some point in the future. But as a group, the people who pay tens of thousands of dollars to attend the WEF's premier event have never looked more lost than they did in 2019. Politics has shifted away from the centrist consensus that brought several decades of economic stability but also extreme levels of income inequality, alarmingly rapid climate change and a technological revolution that has benefited a few and destabilized many.