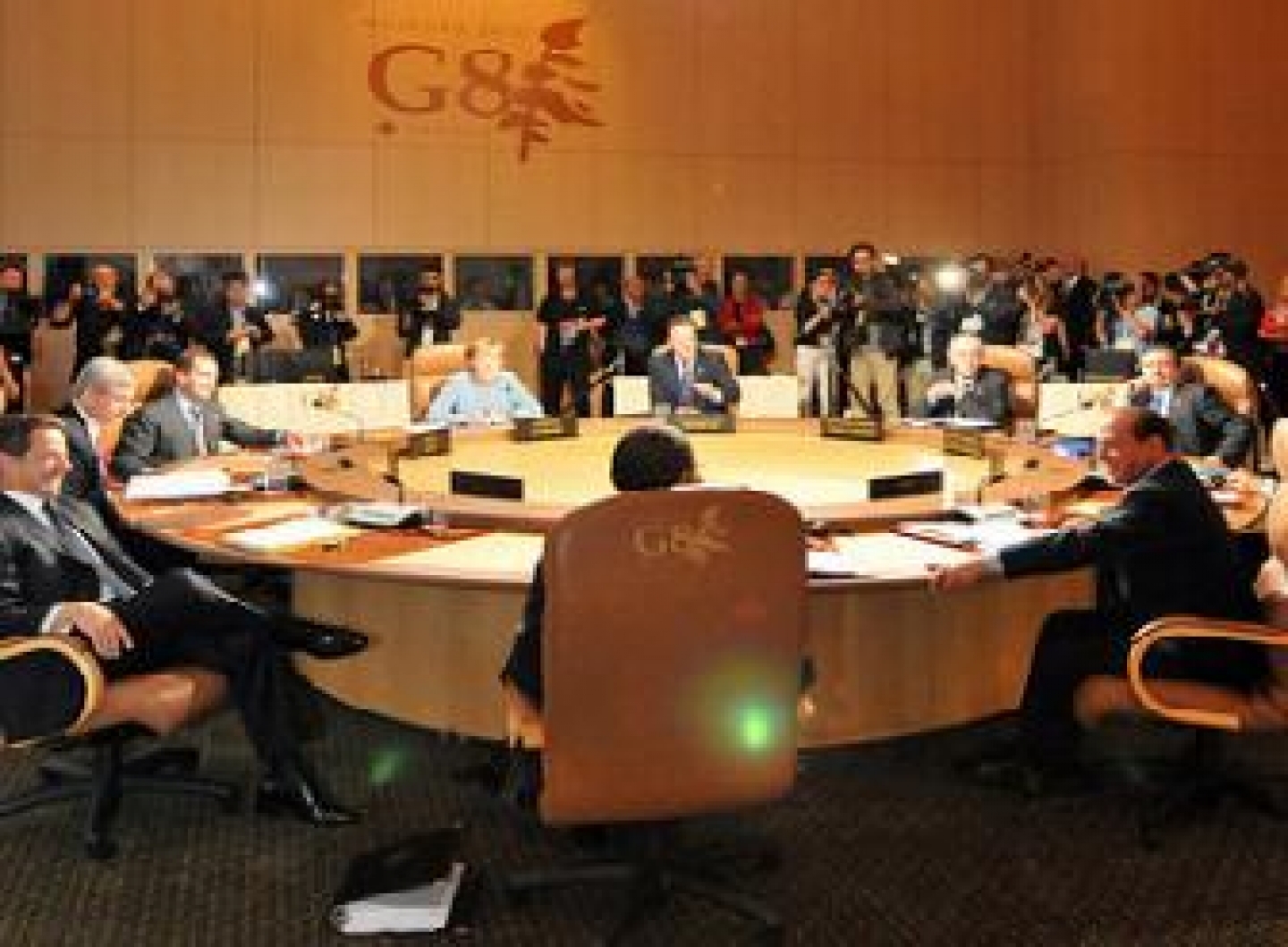 Canada – an official member of the G8—has been relegated to the world's tenth largest economy; Brazil has overtaken Canada and Spain to become the world's eighth largest economy (MercoPress).
China has also become the second-largest economy.  Notably, neither Brazil nor China are members of the G8.  After surpassing Canada in the past, previous Spanish governments have requested (and been denied) entrance into the G8.
There are no set economic requirements or standards, per say, to be a member of the G8.  Canada became a member of the G8 not due to population, economic weight or land mass, but at the invitation of the U.S. to balance out European membership.  The G8 is intended to be a forum of like-minded advanced countries that exchange their views in an informal setting.  But the group has a history of failing to perform which has eroded its credibility.  
The Canadian-hosted double summits this summer brought more attention to the relevance and composition of the G8 in the new G20 era. At issue was the relevance of discussions over a wide range of global issues – development, peace, security, maternal and child health, food security, Africa and climate change – without the significant emerging countries present.
Next year, France will host both the G8 and G20 Summits. French Prime Minister Francois Fillon has made it clear that France will oversee the merger of the G8 and the G20 next year (Fox Business). 
Although by simple math alone, Canada is more relevant in the G8 than it is in the G20. Undeniably though in both forums, Canada lacks the 'hard power' to effect change, as noted by Gordon Smith and Tom Bernes:  "if Canada did not exist, the G8 and the G20 discussion of global problems would be largely unaffected." (Globe and Mail)
How much influence will non-host Canada have at the Seoul G20 Summit? As a supporter of the process and the forum, how can Canada contribute to the credibility and efficiency of the G8 moving forward?
Background:
Deanne Leifso is a research officer at The Centre for International Governance Innovation. She has her MA in political science from the University of Waterloo, Ontario.
(Image Credit: Flickr user The Prime Minister's Office)