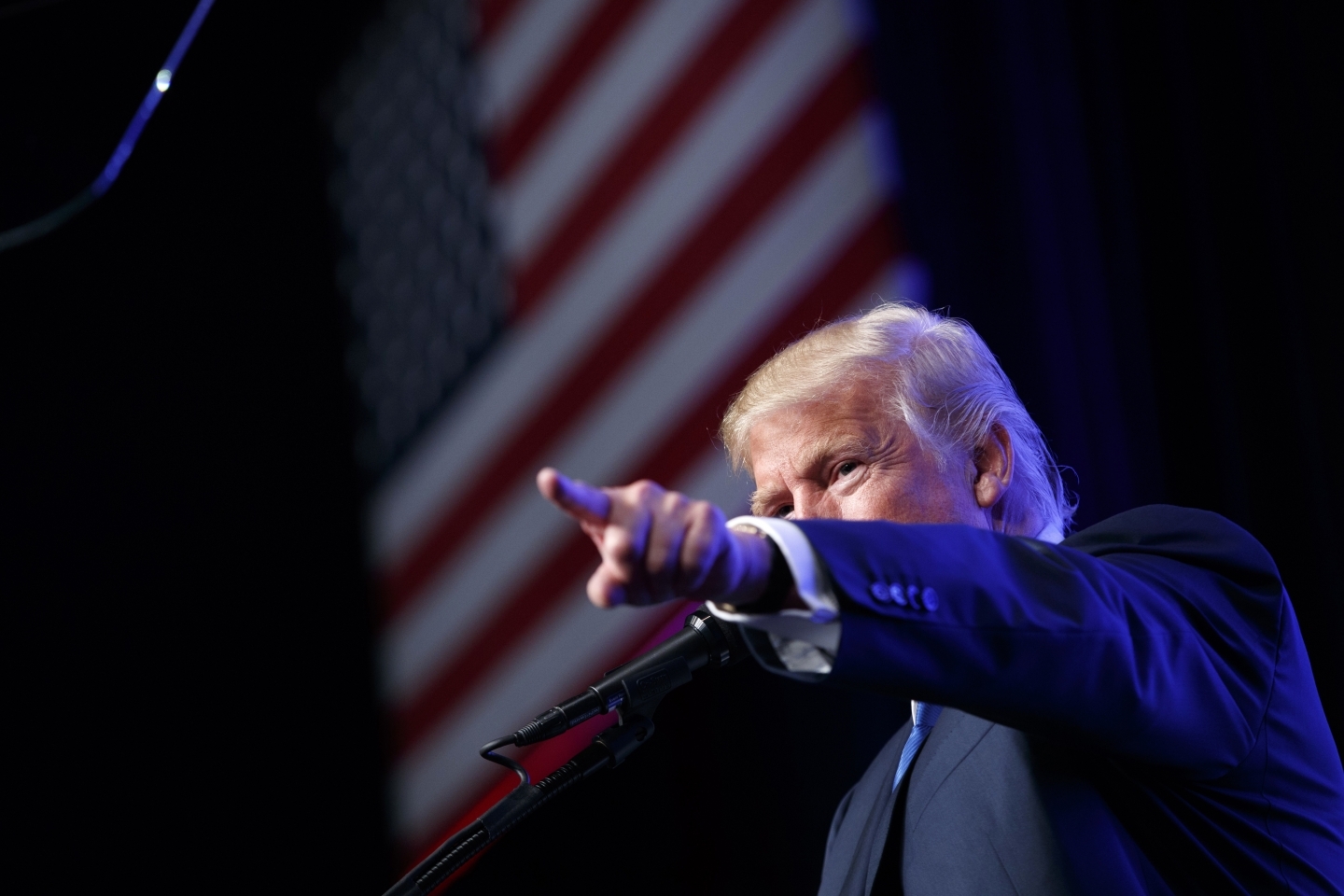 We might be on the verge of learning what it will cost to be left alone by the bully regime of US President Donald Trump.
It is too soon to say for sure, but the price could be minimal.
For seven months, figurative storm clouds hovered over the renegotiation of the North American Free Trade Agreement (NAFTA). Trump regularly threatened to quit the arrangement. He harassed Canada and Mexico with punitive trade and immigration measures, respectively. The US trade representative, Robert Lighthizer, constantly complained about how little progress was being made at the negotiating table, while doing little himself to move things forward.
And then, almost overnight, conditions changed. Lighthizer ended the last formal round of negotiations on a relatively positive note. There were reports that the Trump administration had dropped its demand that half of all NAFTA-covered automobile parts be manufactured in the United States. Rather than hold an eighth formal round of talks, Lighthizer's counterparts from Canada and Mexico joined him in Washington at the end of last week for high-level negotiations.
Some of the journalists who have been most closely following the NAFTA talks said Trump had asked for an outline of a deal in principle that could be announced at the annual Summit of the Americas in Lima on April 13 and 14. That could be too ambitious, but Mexico's economy minister, Ildefonso Guajardo, said on television on the morning of April 9 that there was an 80 percent chance that an agreement in principle could be completed by early May.
Many trading scene observers find this turn of events too good to be true.
At the end of February, negotiations seemed stuck; only half a dozen chapters had been completed, meaning that more than two dozen were unfinished.
"Wide gaps remain on the core elements of the US renegotiation agenda," Robert Wolfe, professor emeritus at Queen's University and a member of Global Affairs Canada's trade advisory council, wrote in Policy Options on April 6.
The above emphasis on the US renegotiation agenda was added. Just as Trump triggered an overhaul of NAFTA essentially unilaterally, he could as easily end the whole thing by taking what is on the table and declaring victory.
Wrapping up the NAFTA talks wouldn't be quite that simple, of course. The renegotiation effort now will have a momentum of its own that won't be stopped by an executive order from the White House.
There might be a desire among academics, and perhaps some negotiators, for a comprehensive update of an arrangement drafted in the compact disc era. To be sure, there is good reason to do so. Issues such as data governance and control of intellectual property will matter more over the next two decades than where brakes and windshields are made.
Yet, those discussions need to happen in an environment of goodwill, one in which investors and companies have confidence that the goal is to boost commerce in North America, not to arbitrarily narrow the United States' deficit in goods trade with Canada and Mexico.
That environment doesn't exist right now. The confusion over the future rules for moving goods and services across the continent is causing investment to bypass both Canada and Mexico and go straight to the United States as a hedge against Trump.
There could be some in Ottawa and Mexico City who would like to hold out for a clearer win. But a US concession on automobiles, or the hope of a NAFTA visa for professionals, must be weighed against the prospect of fewer jobs and forgone productivity gains from diminished foreign direct investment.
Faced with that decision, it's entirely possible that Prime Minister Justin Trudeau and President Enrique Peña Nieto will decide that a NAFTA 2.0 can wait. Remember: there was no political impulse in either Ottawa or Mexico City to rewrite NAFTA before Trump forced them into a negotiation. If Trump were to offer a relatively painless way to end the uncertainty, surely his counterparts would accept.
Lighthizer's initial negotiating points suggest that Trump isn't likely to make such an offer.
But were those proposals serious? President Trump likes to destabilize his opponents in case that brings about better terms. He also likes to make deals.
Trump called the United States' free trade agreement with South Korea "horrible" and threatened to end it. And then he agreed to a resolution that amounted to little more than a superficial change in the terms. The United States will extend its existing tariffs on imports of pickup trucks by 20 years, and South Korea accepted a side letter that bars the signatories from manipulating their exchange rates. Further, South Korea said it would limit its exports of steel to the United States to 70 percent of their average of the previous three years, enough to win an exemption from Trump's tariffs on steel imports.
The Korea template suggests the United States would settle for a couple of trophies that would allow the president to claim he curbed imports from Canada and Mexico.
Negotiators are discussing an incentive system that would reward automobile and auto-parts makers for paying higher wages and investing in research and development. Lighthizer asked that currency provisions be added to NAFTA; Ottawa and Mexico City probably dislike the idea, but since neither country is known to manipulate its exchange rate, it probably would be a concession that both could make. Canada opened its protected dairy market somewhat to conclude its trade agreement with the European Union and the Trans-Pacific Partnership; there is no reasonable argument against doing the same for the United States and Mexico.  
Free traders will dislike this scenario. There are no trophies for the Canadians or the Mexicans, as they would be agreeing to allow bureaucrats rather than market forces to determine trade flows.
But both countries have a history of ultimately opting for managed trade over a prolonged battle with the United States. On numerous occasions, Canada has agreed to limit exports of softwood lumber, and last year, Mexico accepted capped exports of sugar.
Still, under the circumstances, a minor loss would be a win for both countries. That's why an agreement in principle is possible in the next few weeks. If Trump accepts a token victory in the way that he did with South Korea, the angst over trade in North America can end.
And — probably to their relief — negotiators can be left alone to work out the technical aspects of a renegotiated NAFTA in peace.