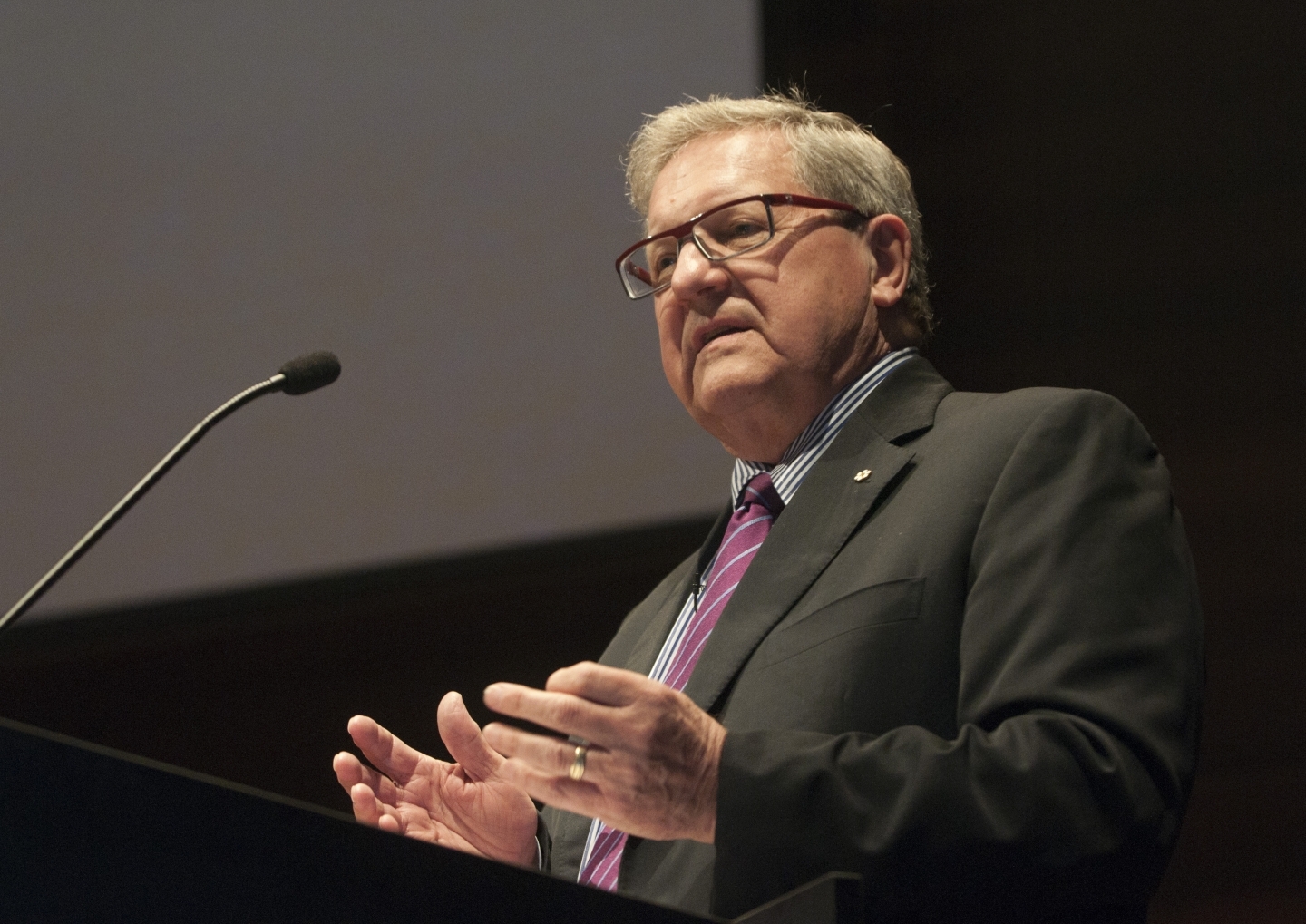 **Please note this event is now cancelled. We apologize for the inconvenience.**
Join us for an evening of conversation with former Canadian foreign affairs minister and World Refugee Council chair Lloyd Axworthy.
One of Canada's leading voices on global migration and refugee protection, Mr. Axworthy has worked extensively on human security, refugee protection and human rights in Canada and abroad, both during and after his 27-year political career.
In what's sure to be an insightful and engaging Q&A, which will be moderated by Doug Saunders of the Globe and Mail, Mr. Axworthy will discuss the new World Refugee Council report and its call for a major overhaul of the global refugee system, including:
The severity of the current refugee crisis, in which 68.5 million people worldwide have been forcibly displaced from their homes by conflict and persecution — the largest number since World War II
The role of developed nations not only in protecting refugees and internally displaced persons (IDPs), but in supporting the developing countries that presently host 85% of the world's refugees
Innovative solutions to the crisis — from creating a Global Action Network for the Forcibly Displaced, to seizing and repurposing frozen assets of corrupt regimes to support those forcibly displaced by them
Event Speakers
Lloyd Axworthy is chair of the World Refugee Council, a group of leaders, practitioners and innovators from around the world, convened by the Centre for International Governance Innovation and supported by the Government of Canada.
Doug Saunders is the Globe and Mail's international-affairs columnist and an award-winning author whose work focuses on cities, migration, population and policy.