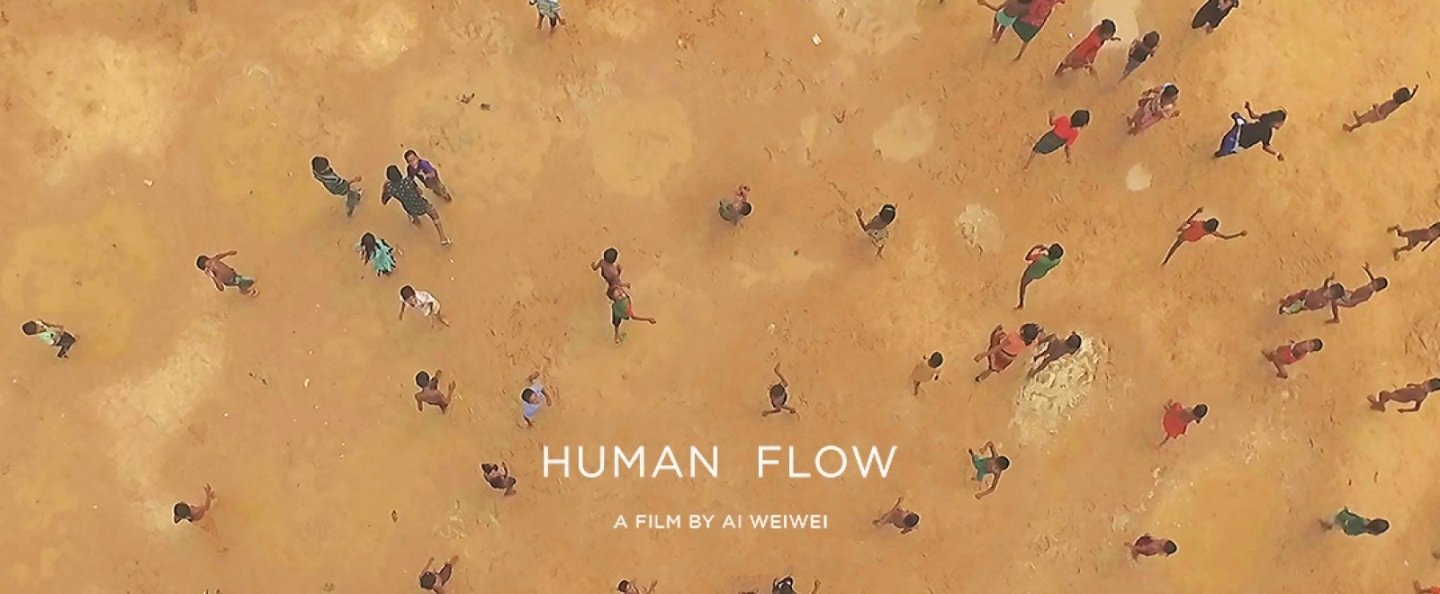 **Please note this event is now sold out. We invite you to add your name to the waitlist (through the registration link above), in order to be notified if a seat should become available.**
The Centre for International Governance Innovation (CIGI), is pleased to announce a new partnership with the Grand River Film Festival, and THEMUSEUM to deliver public film screening events throughout the year. Join us to kick off our new cinema series, where we will be showing the 2017 documentary Human Flow, a film directed by activist and artist Ai Weiwei.

About Human Flow
Over 65 million people around the world have been forced from their homes to escape famine, climate change and war in the greatest human displacement since World War II. Human Flow, an epic film journey led by the internationally renowned artist Ai Weiwei, gives a powerful visual expression to this massive human migration. The documentary elucidates both the staggering scale of the refugee crisis and its profoundly personal human impact. Captured over the course of an eventful year in 23 countries, the film follows a chain of urgent human stories that stretches across the globe in countries including Afghanistan, Bangladesh, France, Greece, Germany, Iraq, Israel, Italy, Kenya, Mexico, and Turkey.