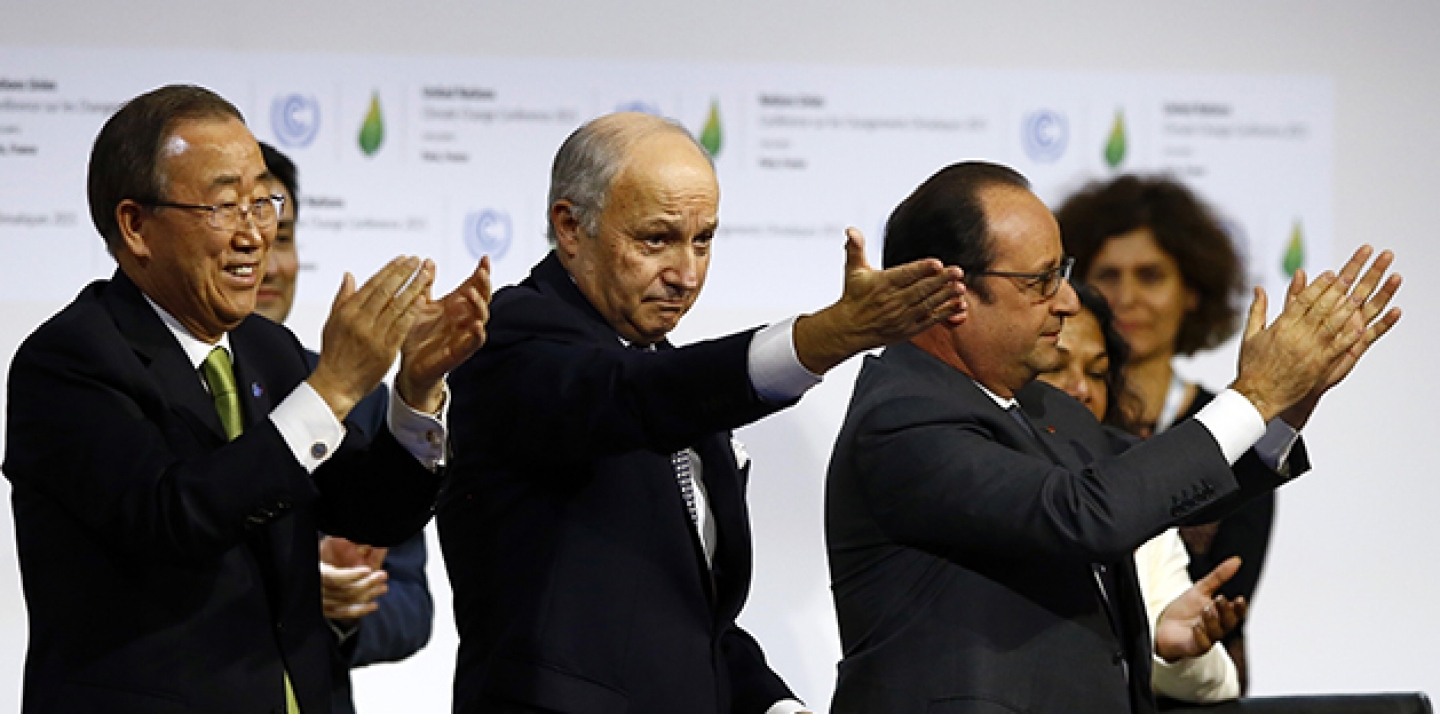 Before the Paris climate talks, I wrote a brief note for CIGI quoting Churchill's famous phrase about a decisive battle not being the end, nor even the beginning of the end. It was, rather, the end of the beginning.
As he brought his gavel down, Laurent Fabius signalled that we are indeed at the end of the beginning of the global economic and political battle against climate change. Despite the fact that the cowards from Islamic State had brought Paris to its knees barely a month ago, the Presidency of the COP showed that brilliant French diplomacy can still make the multilateral system work. After the bumbling ineptitude of the Danes in 2009, one had wondered whether there was any hope that 196 countries could do anything. Paris provided an emphatic yes.
This is clearly the best agreement that one could expect from such a sprawling process. It has the long term goal of carbon neutrality after the middle of the century. And it calls for not just the 2 degrees Celsius temperature increase from Copenhagen, but stretches to the improbable target of 1.5 degrees. It does require countries to set targets — and sets out a methodology to hold then to account for their emissions. It requires governments to turn up every five years with a revised target. And it finally gives some pride of place to the need to help poorer countries adapt to the changes that are inevitable.
But this was the easy part. All of the INDC's (national commitments) submitted so far add up to a temperature increase of 2.7 percent, which could be catastrophic for the planet. No country vowed to increase its commitment in Paris. We have a long way to go. And no one has farther to go then Canada.
The Canadian delegation turned up more than 300 people strong. Their main goal was to demonstrate that "Canada is back" to the era of Pearsonian multilateralism. The new Minister turned her ceaseless enthusiasm and love of selfies on the doubters. They ran a remarkably open and transparent process for those Canadians who were not members of the delegation. And they splashed a lot of money around. But in advocating a target of 1.5 degrees, they have set themselves a very difficult task when it comes to setting a new national target. It seems inevitable that they will have to build it around the new Alberta climate policy. And that will make the burden on the rest of the country pretty formidable.
But now is not the time to carp. It is to celebrate the fact that the international community has made the first step in the most important journey of our century.
CIGI Distinguished Fellow David Runnalls is a guest blogger, providing analysis from on the ground at COP21, for Global Rule of Law.
It is to celebrate the fact that the international community has made the first step in the most important journey of our century.