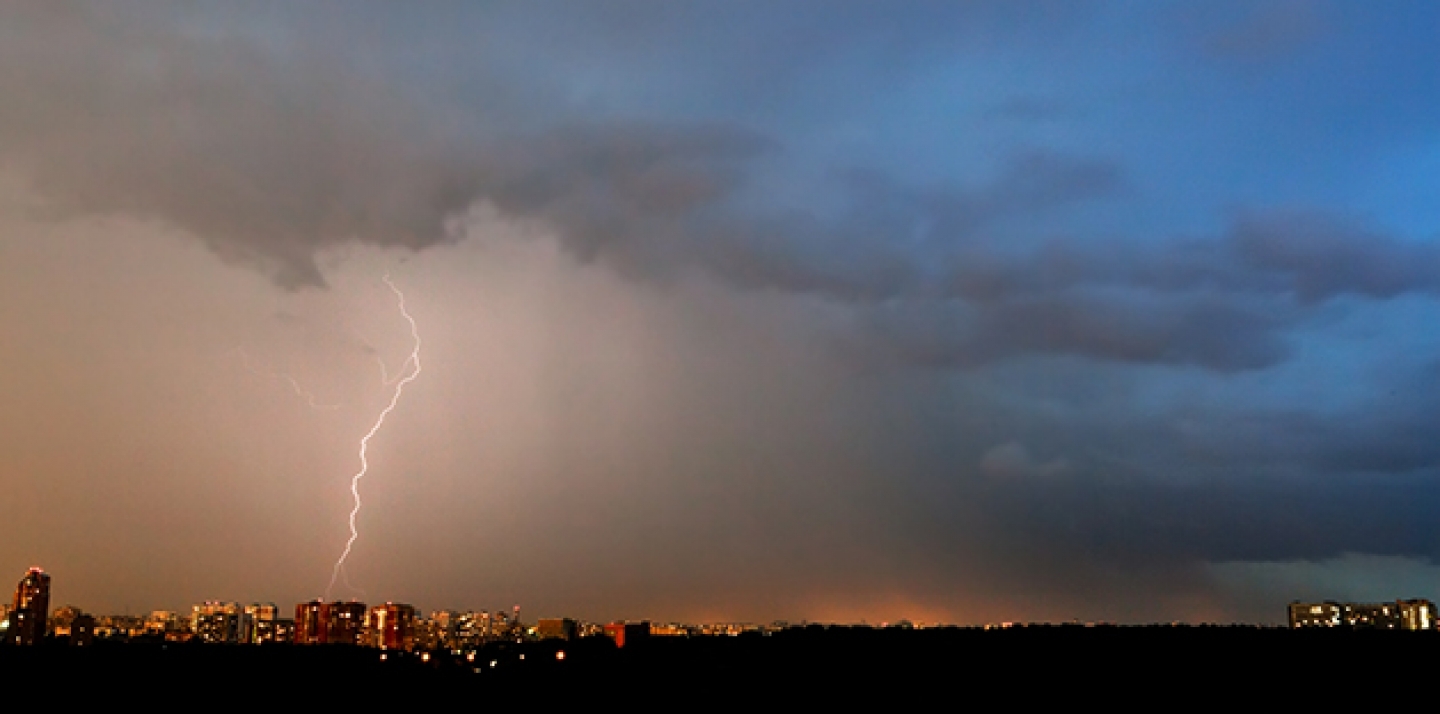 Does climate change have an effect on financial sector institutions such as banks, investors, and the insurance business? The general response to this question would be: "Probably not. The financial industry is not a major emitter of greenhouse gases and probably not affected by carbon pricing such as cap and trade regimes or carbon taxes." However, a speech by the former Governor of the Bank of Canada and current Governor of the Bank of England Mark Carney, held in London, UK on September 29, 2015 tells a different story (see also, The Globe and Mail). He talks about the "tragedy of the horizon" that could be a major threat for the financial sector including institutional investors, such as pension funds and urges that the financial sector should be more transparent about these risks.
To summarize, he argues that there are three major risks for the financial sector arising from climate change (Carney, 2015). The first is a direct impact particularly on the insurance sector because of an increasing frequency of extreme weather events such as floods. These events could affect the insurance sector as they pay for the damage such events do on insured property. A second type is liability risk for insurance firms, surfacing as parties who suffered damage from climate change seek damages from others that may be responsible for climate change. If claims were successful they may be passed to insurance firms that would then have to pay. The third risk is called transition risk and appears during a needed transition to a lower carbon economy to avoid major impacts of climate change. Such a transition would mean that we cannot burn all the fossil fuel resources that we have in the ground. As a consequence, part of the investments already made in the fossil fuel sector would become stranded assets. If only a part of the fossil resources could be sold — the Intergovernmental Panel on Climate Change (IPCC) talks about around 35% of the resources — it would mean a significant decrease of the income of the fossil fuel industry. The consequence would be decreasing share prices and losses for investors.
The transition risk, however, could also affect investments in other energy intensive sectors such as the chemical industry, metals and mining, just to name a few. These sectors could also be affected by carbon pricing. In this case higher costs for carbon emission could create risks for investors in these industries.
Still, the financial sector and many central banks are quiet about these long-term climate risks for investors and lenders. However, the Financial Stability Board, an international body that monitors and makes recommendations about the global financial system, as well as the G20, T20, and G20 Think Tanks have already discussed the need to address the impact of climate change on financial sector stability (see Prioritizing International Monetary and Financial Cooperation for the G20: Views from the T20 from my colleagues in the Global Economy program here at CIGI as just one example).
Particularly in Canada, we have to keep in mind that nearly all of us, through our pensions, are invested in sectors that could be affected by a transition to a lower carbon economy. Thus, we may lose some of our investments if we are stuck in the tragedy of the horizon and do not take long-term financial risks into account. It is time for investors, banks, and financial regulators to address these risks in a way that helps to maintain a stable financial sector and stable pensions as well as facilitates a smooth transition to a lower carbon economy that will be needed to save our planet for future generations.
Particularly in Canada, we have to keep in mind that nearly all of us, through our pension investments, are invested in sectors that could be affected by a transition to a lower carbon economy.