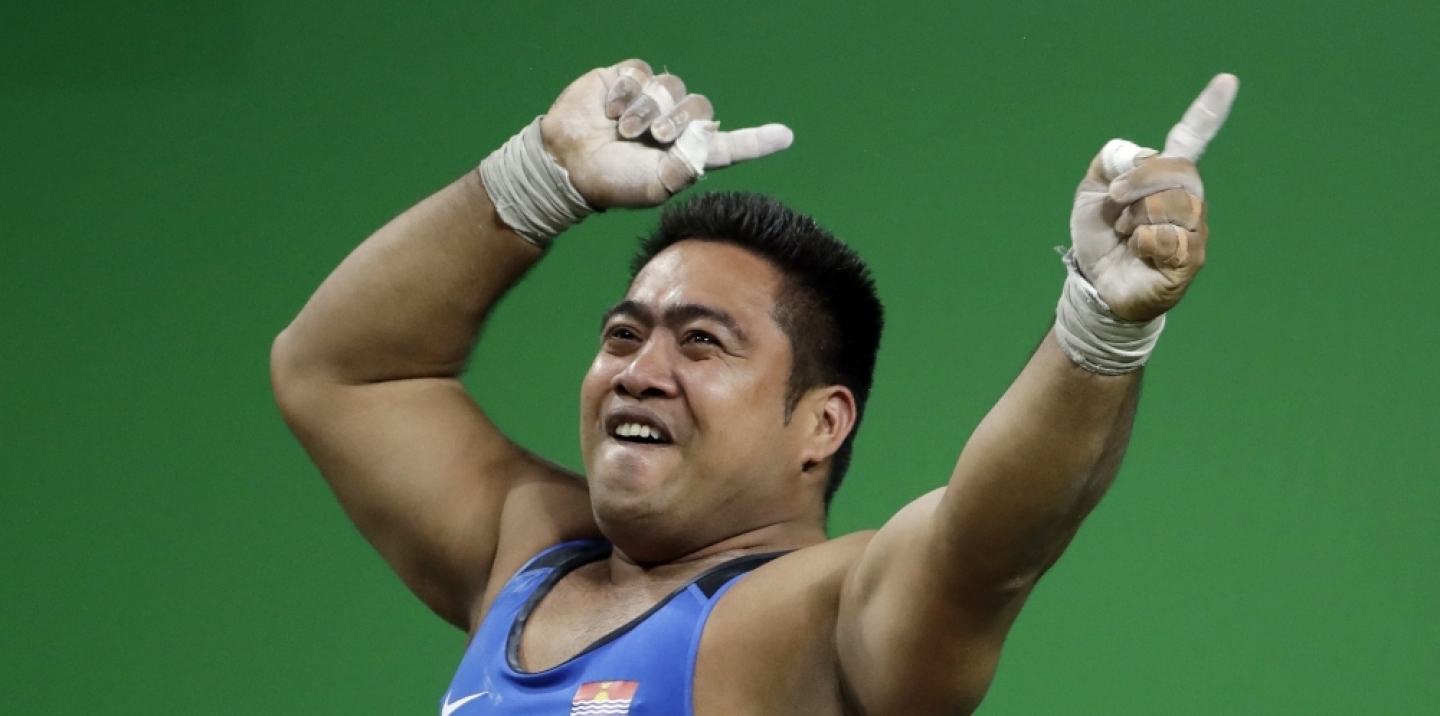 David Katoatau, a weightlifting competitor at the ongoing Rio Olympic Games and a citizen of the small island nation of the Republic of Kiribati, did something extraordinary after placing sixth in his qualification group and last overall in his event. Rather than dwell on an underwhelming sporting performance, he did a dance shuffle that earned him the loudest ovation in the packed Olympic arena. While  some could easily dismiss his dance as a celebration of mediocrity, it was actually Katoatau's way of drawing attention to a humanitarian catastrophe that has his tiny Island country firmly within its crosshairs. It has been two years now since Cable News Network (CNN) warned that Kiribati could be wiped off the earth's surface by rising sea levels in 30 years.
In 2014, a home Katoatau built in Kiribati was blown away by a brutal cyclone. Owing to the threat of climate change, in 2014, Kiribati paid the Church of England $8.7 million for 20 sq. kilometers of mainly dense forest in Vanua Levu, one of a group of Fiji Islands where it intends to relocate nearly all of its about 110,000 population. In September 2015, another Kiribati native, Ioane Teitiota was deported from New Zealand having lost his application for refugee status that was based entirely on the claim that he was fleeing the threat of climate change.
As the world observes World Humanitarian Day, it is important to pay attention to lessons from the experiences of Katoatau, Teitiota and indeed Kiribati. Their stories teach us a lot about climate refugees - people who have been forced to leave their homes and communities because of the effects of climate change: i.e sea-level rise, extreme weather events, and drought and water scarcity. Since 2009, an estimated one person every second has been displaced by a disaster, with an average of 22.5 million people displaced by climate or weather-related events since 2008. Estimates indicate that this number could hit the one billion mark over the next few years.
While Kiribati presents an extreme form of this risk, it is playing out in other regions of the world in far subtler but no less insidious ways. Climate change is increasing the risk of armed conflicts and the displacement of populations. This is already happening along the entire stretch of West Africa's Sahel region where pastoralist cow herders and farmers have been locked in conflict over grazing rights and the protection farmlands. In India, extreme drought is driving entire populations from their homes and communities as they go searching for water. The same is true of neighbouring Bangladesh where almost half a million rural dwellers fleeing floods, salinization of land and cyclones arrive the capital city, Dhaka every year.
The United Nations High Commission for Refugees Advisory Group on Climate Change and Human Mobility has warned that people are twice as likely to be displaced by a disaster in 2015 than they were in the 1970s. The Group adds that both the sudden and slow onset impacts of climate change are expected to increase internal and cross border displacement of people and affect the strategies for human mobility. A 2015 report by the Norwegian Refugee Council claims that since 2008, an average of 22.5 million people has been displaced each year by climate or weather-related disasters which is the equivalent of 62,000 people every day.
The theme of today's celebration "One Humanity" is insightful given that the United Nations and other international development organizations are using the opportunity to call for "global solidarity with the more than 130 million people around the world who need humanitarian assistance to survive." There is scope within "One Humanity" to integrate the concerns of climate refugees who face complex dilemma relating to lack of a coherent and comprehensive international law recognition or an institution upholding their basic human rights. For example, while the United Nations 1951 Refugee Convention outlines legal rights and protection for refugees, debates remain whether climate refugees can invoke some of the international law protections offered under this and other international humanitarian instruments. Furthermore, while Article 50 of the Paris Agreement calls for a task force to "develop recommendations for integrated approaches to avert, minimise and address displacement related to the adverse impacts of climate change", it does not mention "refugees" or other terms like "migration" and "mobility". It also does not elaborate legal protections and remedies for climate refugees under the international climate regime.
Considering the magnitude and scale of projected climate refugees, it is important for the international legal community to establish focused laws and institutions that can adequately respond to the needs of climate refugees. For example, through the establishment of a focused UN agency or institution on climate refugees, and the establishment of a dedicated climate change displacement coordination facility solely devoted to climate-induced displacements, the specific aspirations and needs of climate refugees can be better understood and reflected in international law. As the world celebrates "One Humanity", it is important to reflect on this and other recommendations on law and governance innovations for better responding to the vulnerabilities of climate refugees.  
Considering the magnitude and scale of projected climate refugees, it is important for the international legal community to establish focused laws and institutions that can adequately respond to the needs of climate refugees.