---
Participation in this event is by invitation only
---
The Centre for International Governance Innovation (CIGI) and Académie Royale de Belgique (ARB) invite you to join a panel discussion to mark the launch of Laid Low, the latest book by journalist Paul Blustein. 
The panel will feature author Paul Blustein, Senior Fellow, CIGI; Daniel Gros, Director, Centre for European Policy Studies (CEPS); Hervé Carré, Director General (ret.), European Commission and Jorge Braga de Macedo, Distinguished Fellow, CIGI. 
Attendees should RSVP via email no later than 12:00 GMT + 1 on Friday, November 25.  
RSVPs should be sent to: 
Françoise Thomas [email protected]
Jorge Braga de Macedo [email protected] 
Christine Matu [email protected]
Event Speakers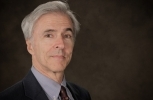 Paul Blustein is a CIGI senior fellow. An award-winning journalist and author, he has written extensively about international economics, trade and financial crises. Prior to joining CIGI in 2010, Paul was a journalist-in-residence at the Brookings Institution, a staff writer for The Washington Post and the chief economic correspondent for The Wall Street Journal. Paul recently released his fifth book, Laid Low: Inside the Crisis That Overwhelmed Europe and the IMF, and he is currently working on a book about China and the global trading system, which will be published by CIGI in early 2019.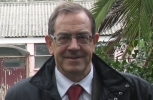 CIGI Distinguished Fellow Jorge Braga de Macedo is a former minister of finance in Portugal and president of the OECD Development Centre. Having served on CIGI's International Board of Governors, he is currently president of the Tropical Research Institute and professor and director of the Centre for Globalization and Governance at the Nova School of Business and Economics.